Where has the time gone? November just flew by. Anybody else feeling the clock spin out of control? Well, anyway, thanks for hanging in with my Blogs A-Z. Now, there is a new challenge to get us all in the holiday spirit. Are you ready for #12daystwitterchallenge? This Blog Is Why I just LOVE a good challenge. Let's Go!
You may already know about this challenge. I know, I am a little late to the party. Nonetheless, I am ready to see what this new hashtag adds to my PLN and my countdown to Christmas. There is still time to catch up, if you want to join in the fun. As a matter of fact, I am about to complete Day 2's tweet. I have seen a few visuals retweeted, but I am sharing the one that I thought summarized the challenge in one easy picture. I hope no one minds that I am including it in this post. Happy Holidays to all and I look forward to sharing with you on Twitter.

Powered by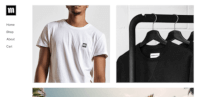 Create your own unique website with customizable templates.