Have you joined the Microsoft Movement yet? If not, I invite you to read on. And even if you have, there may something that you have missed. As a current Microsoft Innovative Educator Expert (MIEE), I enjoyed a fulfilling experience at the Future of Education Technology Conference (FETC). This was all thanks to Microsoft and I was not disappointed. For months, I have been looking forward to my first flight experience and my first time presenting at this national conference. This Blog Is Why I encourage educators to follow your dreams and connect with those who will support you in making your dreams come true.
My most memorable experience was volunteering at the Microsoft booth and introducing other educators to the Microsoft Innovative Educator program. As an added bonus, they each received a t-shirt for earning the badge during the conference.


You can follow that same path. Here's how:

Step 1:

Join the Microsoft Educator Community.

Community Sign-up Here

In this community you have access to free resources that will assist you with integrating technology in the classroom. There are self-paced courses for your personal professional development. If you want to schedule a Skype session, this is the place to be. Find authors, guest speakers, classrooms around the world, and virtual field trip opportunities at your fingertips.

​

Step 2:

Become an MIE (Microsoft Innovative Educator).

Certified MIE Journey

Now that you have the resources to become an expert at technology integration, why not get certified? Earn 1,000 points through the Educator community by taking courses, participating in Skype events and/or sharing through your social media platforms. How easy is that? Once you earn your badge, show it off and encourage others to do the same.

Step 3:

What's Next?

Microsoft Innovative Educator Expert

Keep earning badges/certifications. Find your niche. What is your favorite Microsoft tool or product? Learn about it. Present to your colleagues or at conferences. You can set your own path. For me, the next step was the MIEE program (link above). The nomination window is set for April 15, 2018-July 15, 2018. If you have earned your MIE badge, the final step in the application process will be creating a 2-minute video. Don't be nervous and have fun!

As an MIEE, I hope you take advantage of the MIE Travel Program. Last year, I submitted a proposal to present at FETC and I was excited when it was accepted. But, the icing on the cake was being accepted to the MIE Travel Program. They handle your registration (if needed), travel and lodging. Talk about stress free! Thank you Microsoft for an awesome experience. There are some amazing people on the team from sales to marketing and programs and I am proud to be a part of it. (Special shout out to Robyn Hrivnatz. She's the BEST!)

*********************************************************************************

FETC Extras:

​

FETC 2018: Your Digital Footprint

Interview with @EduTechGuys:
Powered by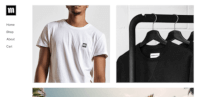 Create your own unique website with customizable templates.